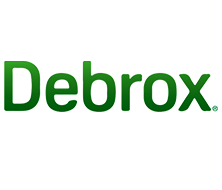 Debrox® Earwax & Swimmer's Ear Drops
BE DEBROX® CLEAR.
Debrox® safely and gently removes excess earwax through its unique microfoam cleansing action. Trust Debrox®, the #1 doctor and pharmacist recommended brand*, to help keep your ears clear.
Also look for Debrox® Swimmer's Ear – a safe, gentle and effective way to clear water-clogged ears after swimming, showering or bathing.
*Doctor & pharmacist survey data on file.