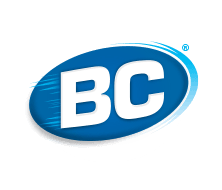 BC® Powder Pain Relievers
Tough pain relief at the speed of powder.
Back in 1906, BC® Powder was created to bring you that speedy headache relief you trust and have passed on ever since. BC®'s powerful combination of ingredients relieves your tough pain fast. Whether you choose original formula, arthritis strength, great-tasting Cherry or our newer sinus, cold & flu products, trust BC® to take care of your tough pain fast.